An experience for the whole family
Unique art trail along the roads and paths of Løkken
A tribute to art in Løkken, this trail features 6 km of experiences with sustainable references to the 17 World Goals
Welcome to an experience trail with art that represents Løkken's village environment on the west coast of Denmark. The 6 km route runs along small secret paths, playgrounds and recreational areas in the maritime seaside resort. Along the way you'll find more than 40 different works – including 25 murals, sculptures and lots of fun children's activities.
We welcome the whole family to visit the secret paths behind our cosy seaside resort, in order to explore the work of artists in Løkken!
A family adventure open all year round
Bring the whole family with you as you take this trip and let the many sculptures, ceramic works and painted stones guide your way along the trail. You will learn about sustainability, climate and the forces of nature in a historical context – with art as the main element.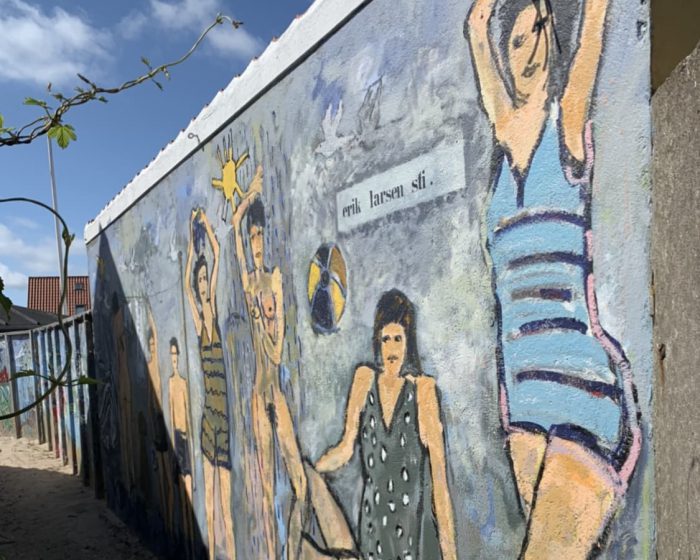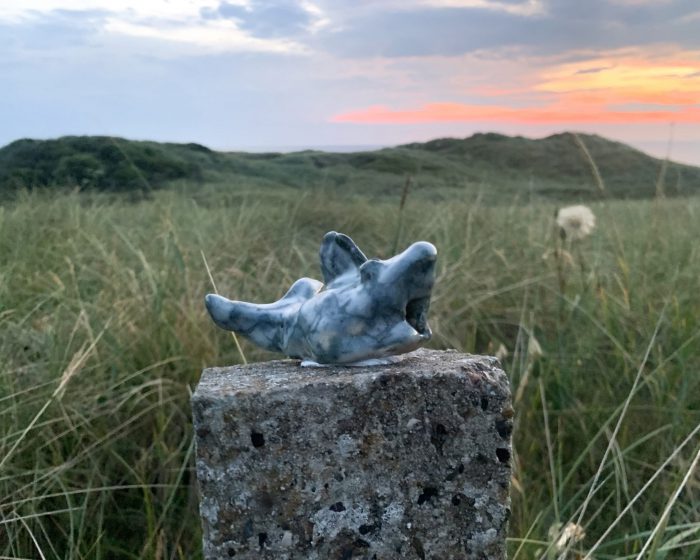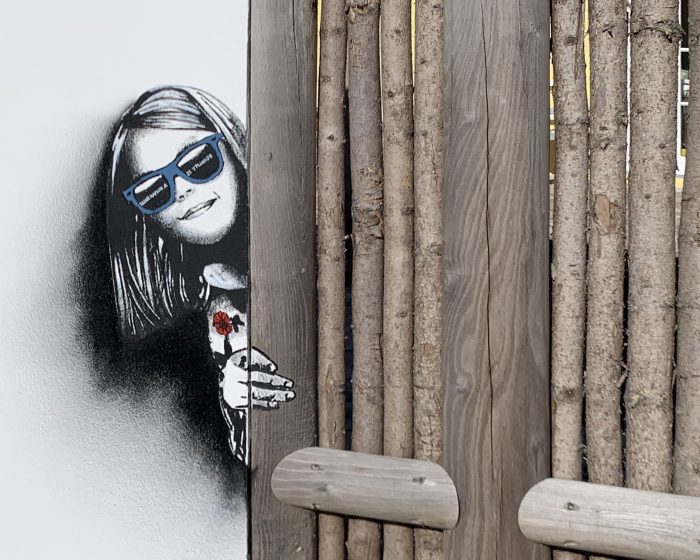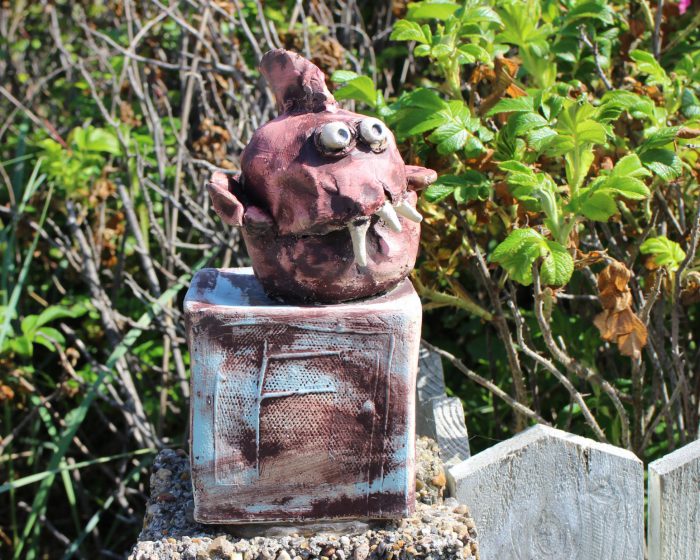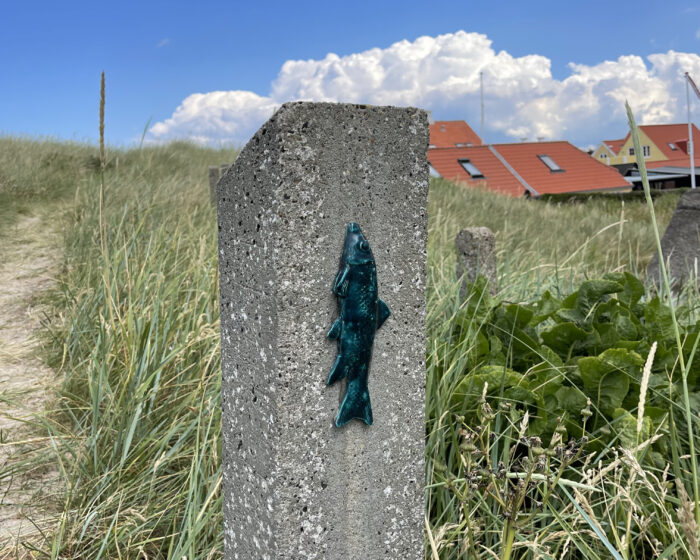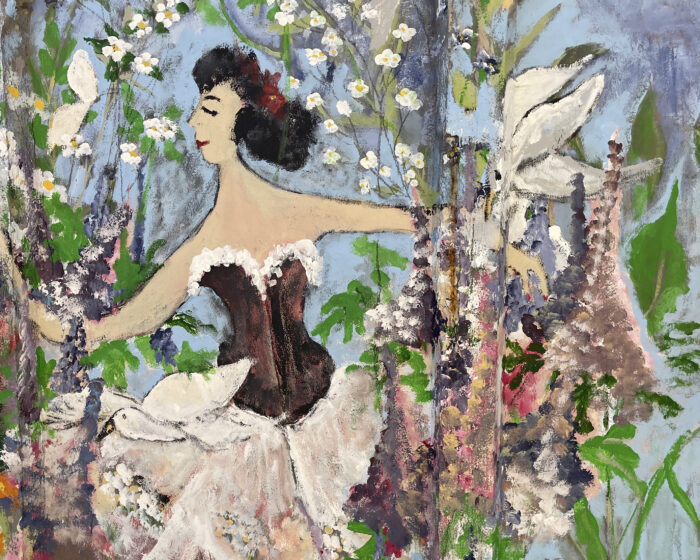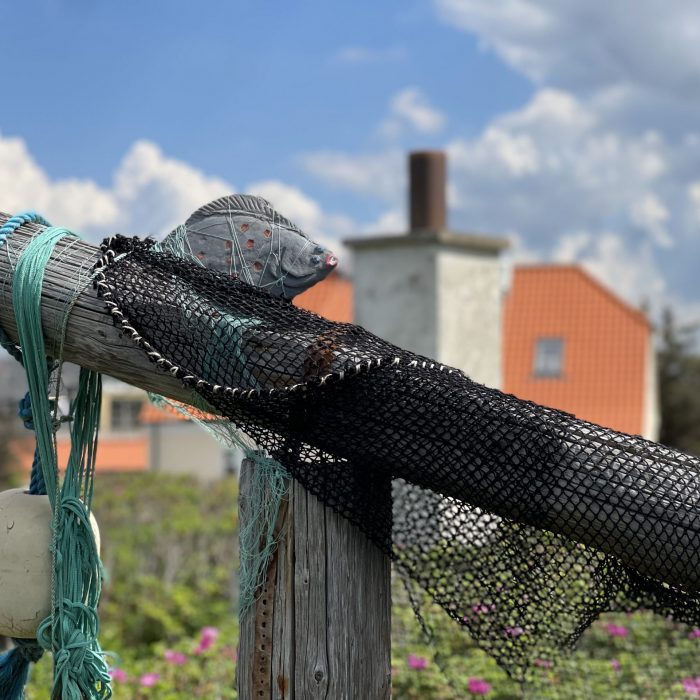 The old trails of Løkken
Steeped in history the fabulous town of Løkken sits among rich nature, with many beautiful landmarks. Here you will find the old trail systems that wind through the backyards of the breathtaking northwest coast.
Walk along the route to experience places you wouldn't normally go, and hear about the art and artists who have been in Løkken throughout the ages.
SEE MORE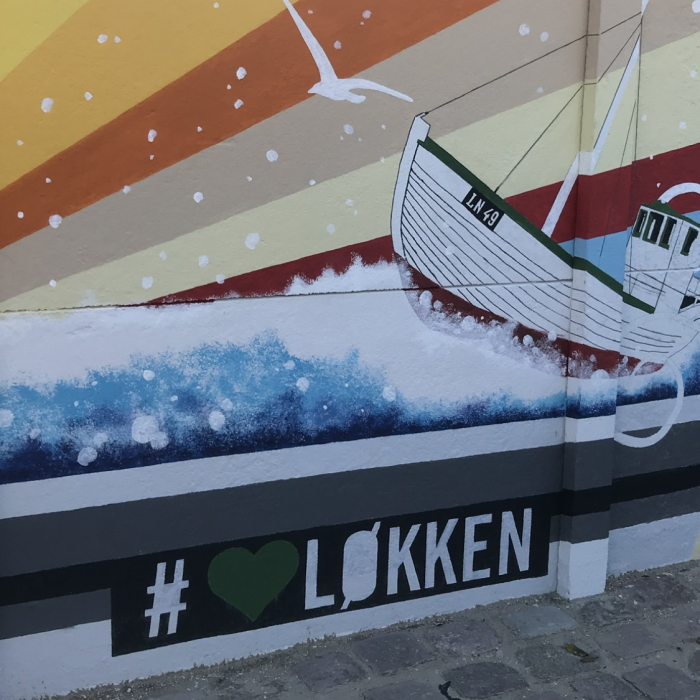 #♥Løkken
Take a break from everyday life and experience the beautiful town with all your senses. Find the many street art works on your walk around the Løkken Art Trail.
The trip can easily be divided so the children can choose from a selection of playgrounds to play at in between. There are also several recreational rest areas, or of course our sensational soft sandy beach for the whole family, so feel free to bring a picnic basket with you too.
SEE MORE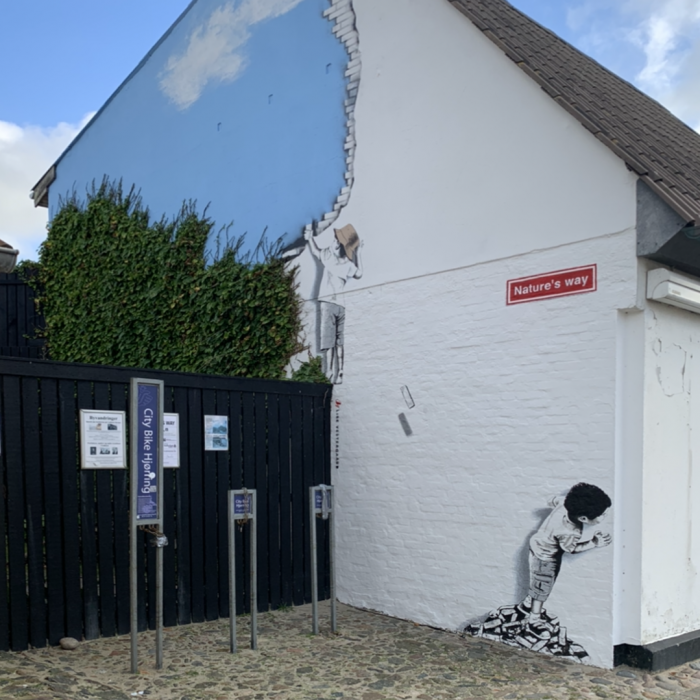 Where to begin?
The art trail can be joined wherever you choose, however we recommend you start next to Løkken Museum at Nørregade 10. This is also where you will find the iconic work "Nature's way".
Download the map of the route on this page, or the printed map can be picked up at Løkken Tourist Bureau or in the city's shops. Please note that there are places along the path which are not suitable for prams, wheelchairs or people with walking difficulties.
SEE THE ROUTE
With sustainable references to The 17 Global Goals
SEE MORE